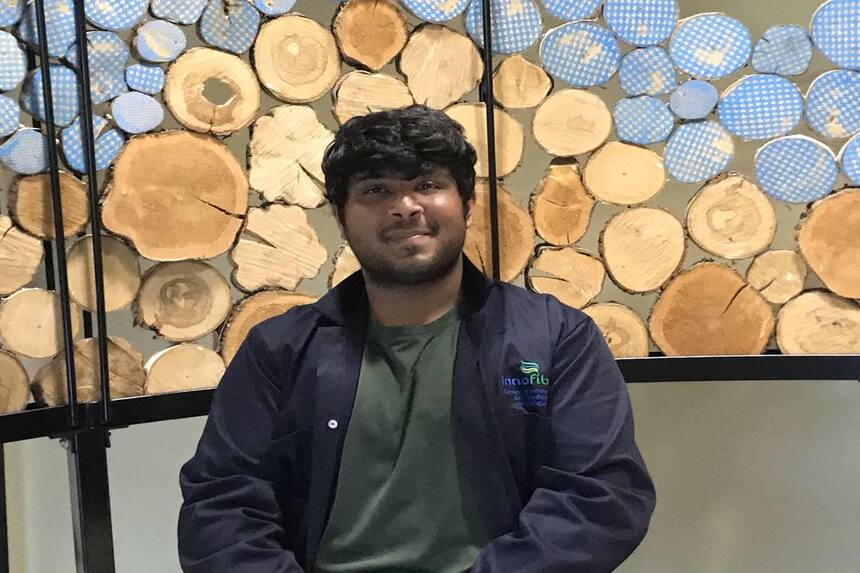 Aravind Ganesan
University intern
aravin.ganesan@uqtr.ca
Cell phone: +1(519)991-3589
Main sector of activity:
Valorization of the biomass by thermochemical processes, recycling and analysis of polymers and composites
Main areas of activity and research:
Thermochemical biomass conversion (general)
Pyrolysis process design, experimental validation
Biochar/biocarbon production and engineering
Laboratory analyses
Polymer recycling
Aravind is a native of Chennai, India and holds a biotechnology degree from his home country. He also obtained a Master's degree in Biorefining in Sweden. He is a PhD student at I2E3 at UQTR, in science and engineering of lignocellulosic materials. Since April 2023 he has been under the mentorship of Dr. Simon Langlois and works at Innofibre on the valorization of different biomass by thermochemical processes and the recovery of polymers.