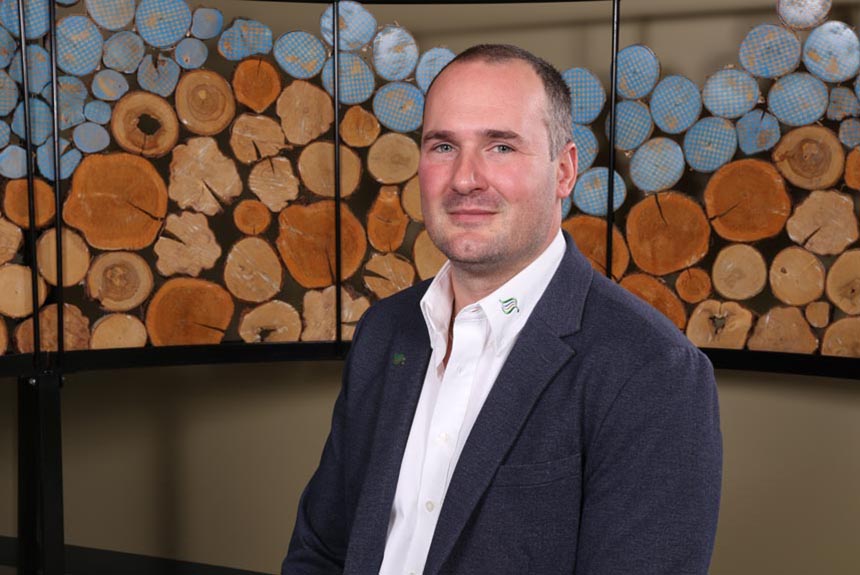 Jean-Philippe Jacques
Director
jean.philippe.jacques@cegeptr.qc.ca
819 376-5011, ext. 4514
Cell phone: 418 386-6248
Main sector of activity:
Innofibre management
Main areas of activity and research:
Development of a promising vision for the future
Accompaniment of a multidisciplinary team in the execution of their tasks
Development of fruitful collaborations
Sustainability and modernization of the equipment park
Mr. Jean-Philippe Jacques holds a bachelor's degree in mechanical engineering from UQTR and a master's degree in energy and materials science from INRS. Through working for several years in the family business in the recycling sector, particularly that of paper and cardboard, Mr. Jacques acquired solid expertise in business development and strategic partnerships. In April 2013, his previous experiences allowed him to take up a research position at Innofibre. His work in research and development was oriented towards biorefinery, mainly the thermochemical conversion of biomass. His expertise and leadership then led Mr. Jacques to take on the management position at Innofibre in January 2018. Since then, he supervises the research work carried out by a qualified team while maintaining a collaborative project approach. According to him, teamwork is the key to success in accelerating technological development and scientific innovation!