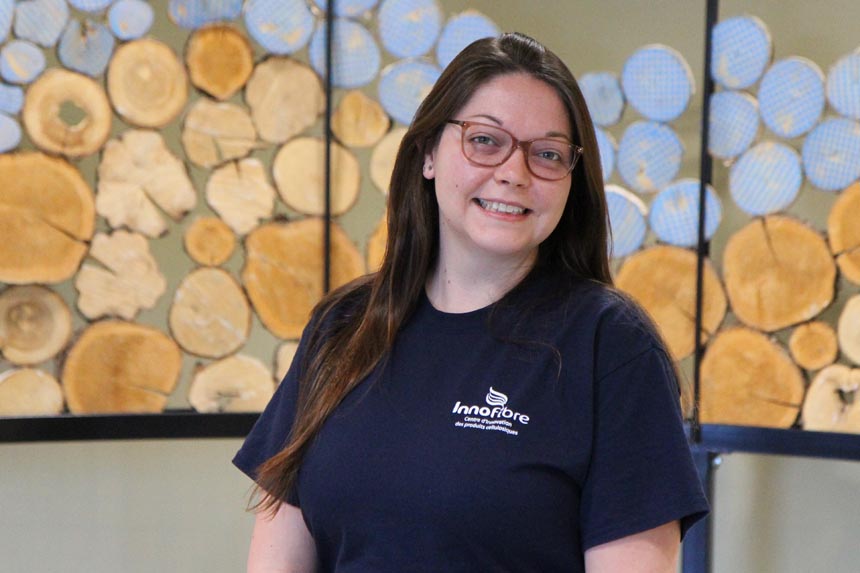 Katry Robert
Researcher
katry.robert@cegeptr.qc.ca
819 376-5011, ext. 4533
Cellulaire : 819 996-5331
Main sector of activity:
Innofibre's pilot paper machine testing
Main areas of activity and research:
Development of new grades of paper and cardboard;
Valorization of atypical cellulosic fibers;
Optimization of the operating conditions of a paper machine;
Paper technology development
A chemical engineer with a bachelor's degree in biochemistry, Katry joined the Innofibre team in 2020. Her experience in managing research projects in an industrial setting and her interest in biobased product development has oriented her career towards the technical aspects of the manufacturing world. In addition to maintaining and servicing the pilot paper machine facilities, she conducts trials with industrial partners to guide the paper industry towards the best practical choices. Innofibre's paper machine has been able to meet the expectations of a multitude of customers in Quebec, Canada, the United States and Europe. It is unique of its kind and one of the most efficient in its category.