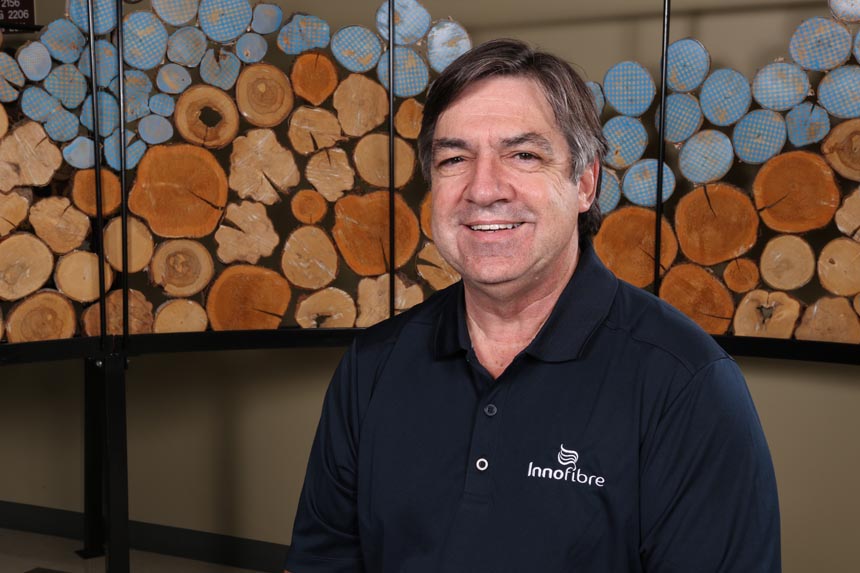 Mario Parenteau
Head of research
mario.parenteau@cegeptr.qc.ca
Cell phone: 819 691-7987
Main sector of activity:
Partnership development
Main areas of activity and research:
Interdisciplinary projects: collaborations, partnerships
Alternative fiber processes: hemp, agricultural residues
Innovative biosourced products
Valorization of industrial residues
Mario Parenteau completed a bachelor's degree in chemical engineering and a master's degree in project management at UQTR. He joined the team at the Centre spécialisé en pâtes et papiers, now Innofibre, in October 1989. He has developed a background that touches virtually every sector of the pulp and paper and biorefinery industries. His role is to assist researchers in the preparation of funding applications for their projects. He is also a part-time teacher for Program 232, for the courses "Recycling and valorization of materials" and "Biosourced materials".