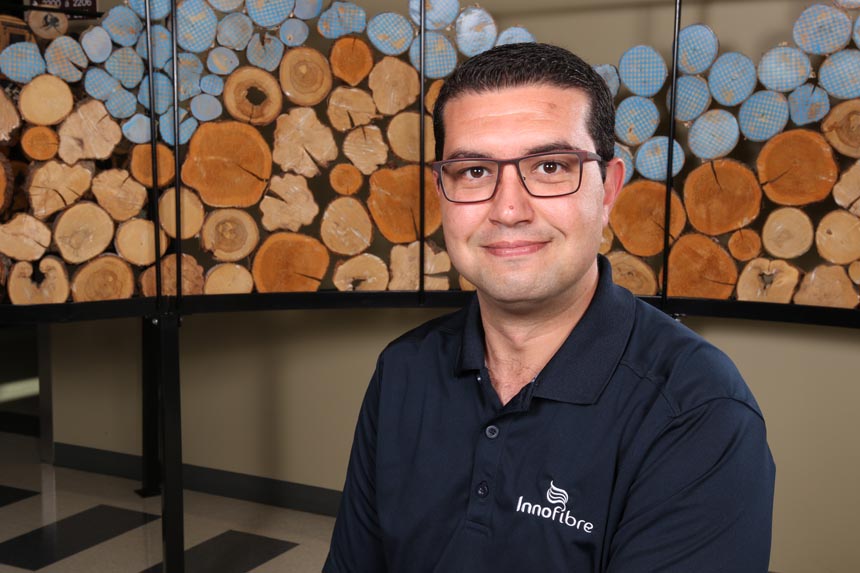 Mohamed Jebri
Researcher
mohamed.jebri@cegeptr.qc.ca
Cellulaire : 819 384-2188
Main sector of activity:
Construction and demolition wood residue conditioning and chipboard development
Main areas of activity and research:
Sifting
Grinding
Sorting and recognition of residues by near-infrared spectrometry
Densiometric separation
Drying wood
Residu-based composite panel development
An industrial engineer and holder of a Master's degree in science and engineering of lignocellulosic materials, Mohamed Jebri joined the Innofibre team after several years of cumulative experience in the construction and demolition wood residue recycling and reclamation industry. Mr. Jebri specializes mainly in the implementation, start-up and optimization of residual biomass conditioning processes. His research work also focuses on drying, granulation and the manufacture of chipboard from recycled materials.