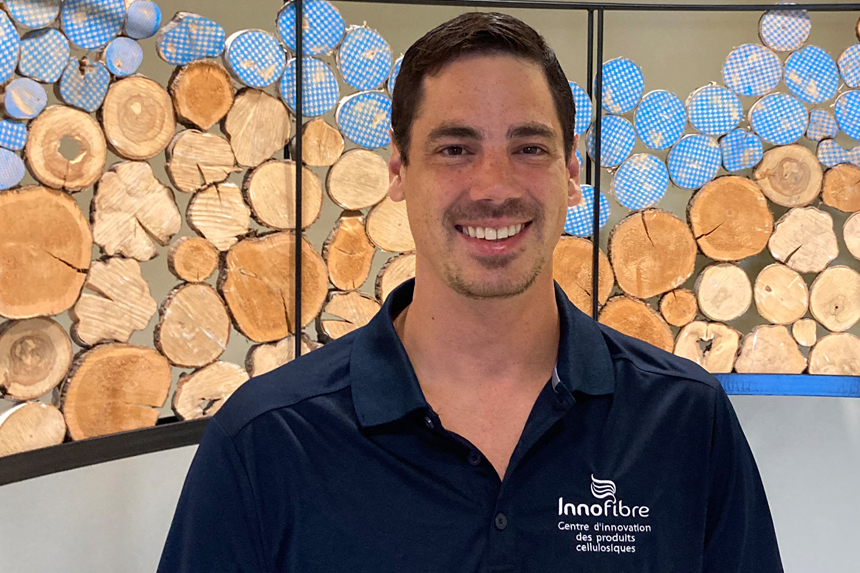 Nicholas Joyal
Teacher
Main sector of activity:
Industrial Design & Architecture
Main areas of activity and research:
Product design
Product and system analysis
Product and mold modeling
Technical drawings
3D Printing
Nicholas Joyal holds a bachelor's degree in industrial design from the University of Montreal and a DEC in architectural technology. Having worked in various architecture and design firms for over 15 years, Nicholas uses this experience to transfer research results into concrete solutions. He shares his time at Innofibre with teaching at the Cégep de Trois-Rivières' Department of Architecture.