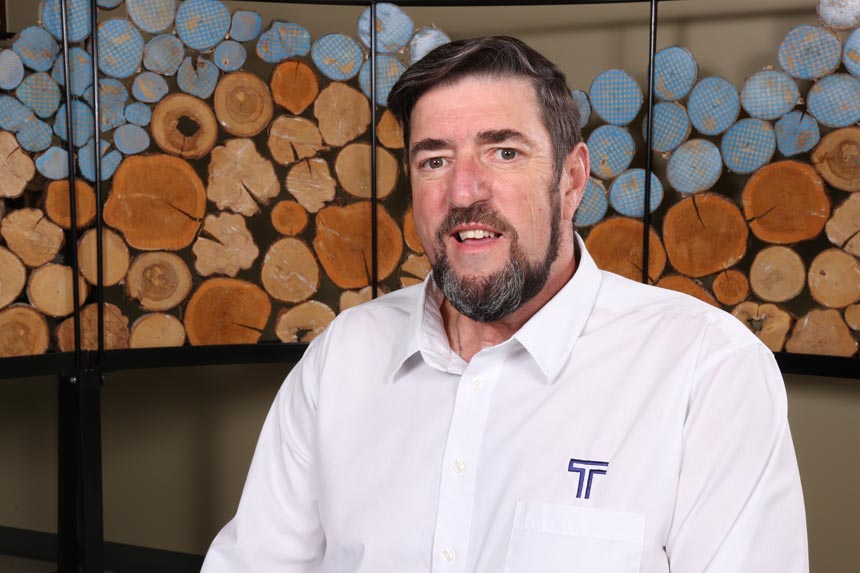 Roger Brouillette,
Researcher
roger.brouillette@cegeptr.qc.ca
819 376-5011, ext. 4519
Cellulaire : 819 668-2571
Main sector of activity:
Pulp processing, pulping, sifting, cleaning, deinking
Main areas of activity and research:
Cardboard deinking
Pulp flotation
Enzyme processing
Cellulose filament pulp
Pulp characterization
Process diagnostics
Process engineer with more than 25 years of experience in the pulp and paper industry and expertise in analyzing operational data to increase efficiency, equipment selection and reduce operating costs.
Main publications
Traitements des rejets d'une pâte thermomécanique de bouleau blanc. 1987.
On-Line EDTA de-scaling of a continuous digester. 1990.
Modification au procédé de blanchiment. 1990.
Caractéristiques des pâtes Kraft d'épinette noire sans dioxine et sans chlore. 1994.
Développement d'une méthode de titrage automatisé de l'alcali résiduel des liqueurs d'usine. 1999.