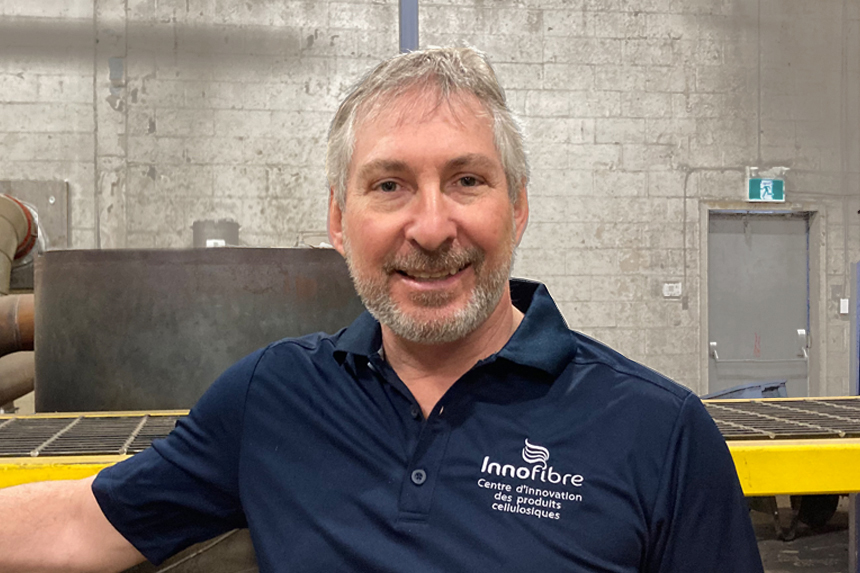 Simon Langlois
Researcher
simon.langlois@cegeptr.qc.ca
Cell phone: 418-455-0272
Main sector of activity:
Biorefinery and biobased products
Main areas of activity and research:
Pilot and industrial scale tests of biomass conversion into biosourced products.
As an entrepreneur, Simon has been involved in the start-up and operation of companies specialized in biorefinery and biobased products. Simon has over 25 years of industrial project management experience in Canada and Europe. Simon has developed expertise in alkaline conversions of paperboard machines, pigmentation in coated papers, paints and plastics, thermoforming and transformation of composite materials, extraction of phenolic compounds (tannins/lignin) for insulation, pyrolysis of biomass and application of biochar in agriculture, activation of biochar and characterization of its adsorption capacity. For his academic background, he completed a Bachelor's degree in Chemical Engineering at Laval University (1990), a Master's degree in Pulp and Paper at the University of Quebec at Trois-Rivières (1994), a Master's degree in Business Administration MBA at the University of Sherbrooke (1999), the Black Belt 6sigma training (2012), and a Ph.D. on lignocellulosic products and activated biochar at the University of Quebec at Trois-Rivières (2019).