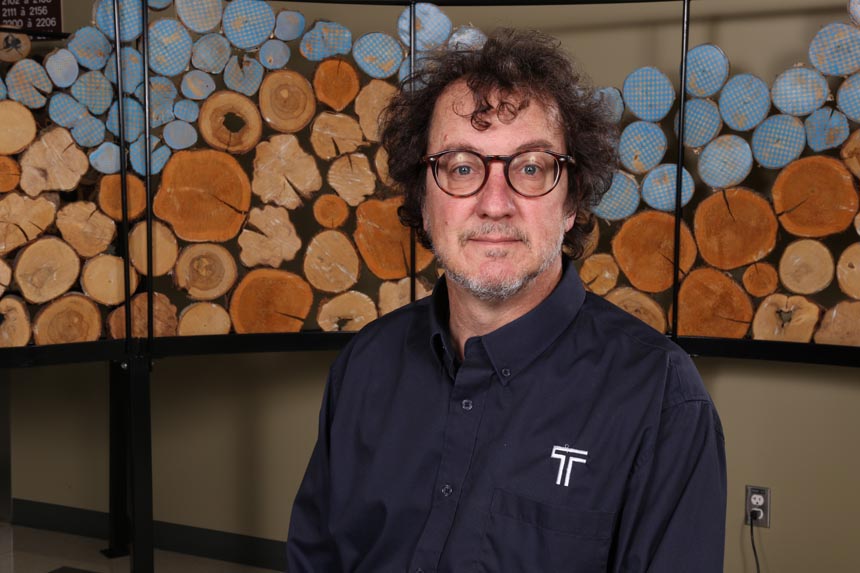 Yves Noel
Teacher researcher
yves.noel@cegeptr.qc.ca
819 376-1721, ext. 2043
Cellulaire : 819 266-8717
Main sector of activity:
Packaging and moulded part modelling
Main areas of activity and research:
Parametric modelling
Mechanical design project study
Mechanical engineering drawing
Having first worked as a mechanical designer, Yves then undertook a bachelor's degree in technical education. He has been teaching at the college level since 1987.
Main publications
Shumaker, Madison, Tousignant, Voisard., Noel, Pérusse « AutoCAD & Applications ». Edition Reynald  Goulet.